Restaurant Hours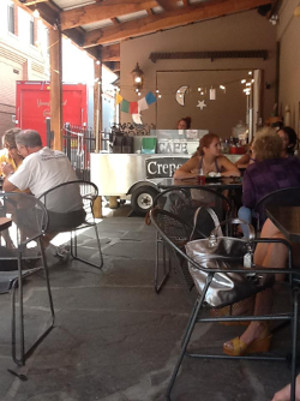 Since our seating features an outdoor patio in the heart of historic downtown Flagstaff, we are open seasonally. We operate from the 1st Friday in May through Halloween.
Our hours of operation are as follows:
Friday: 9am - 9pm
Saturday: 9am - 9pm
Sunday: 9am - 3pm
(Hours are adjusted during events on the square)
Crepes are also available at the Farmers' Market that happens every Sunday Morning from 8am to noon (operating late May to early October).